All classes at Bennington Schools will dismiss at 1:00 on Wednesday, March 8th to allow students and staff to attend the Bennington Boys State Basketball game vs Medicine Lodge at Manhattan's Bramlage Coliseum with a 4:00 start time. Lunch will be served and buses will run as normal at dismissal time.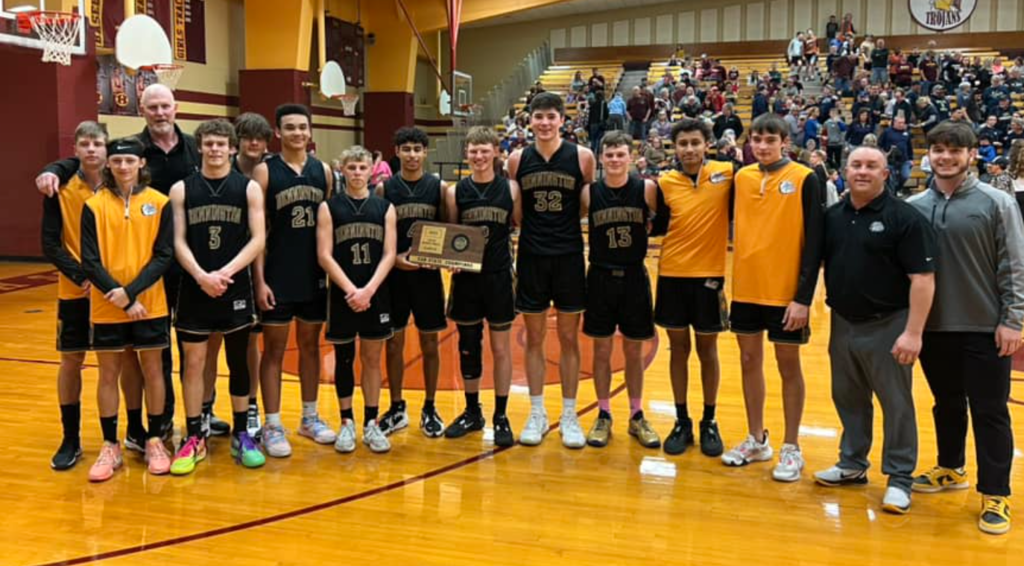 Thank you to all our Students and Patrons that supported the BGS Book Fair this month and made it the success it was. A special shoutout goes to Mrs Serrien, Mrs. Gourley, Kristin Gans, Tristan Blundred, Shelby Walker, Angela and John Koerperich, Emily and Noah, who without it would not have been possible. Thank you Bennington Community! Mrs. Wolf
PAT is hosting an event with SANTA! See the attached flyer for more details.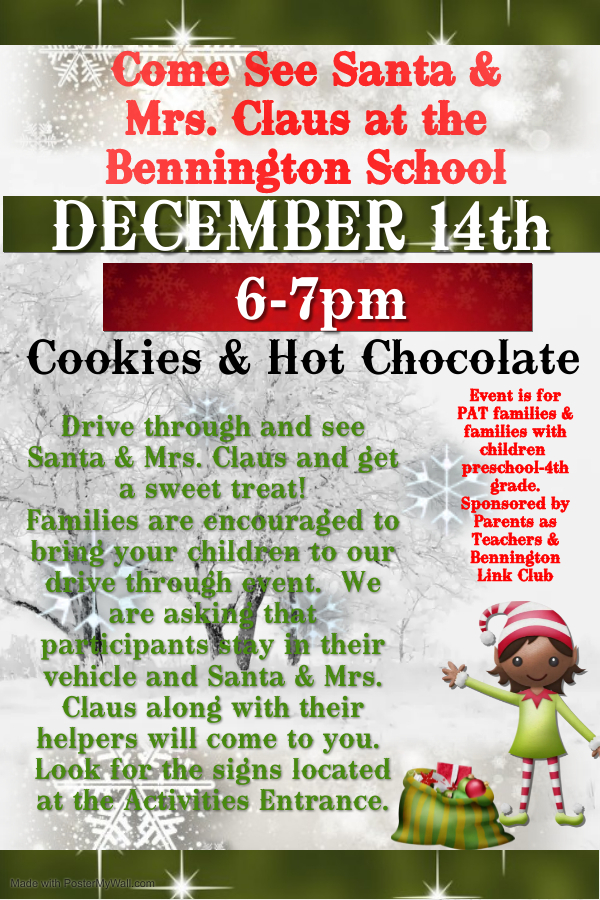 Here is the flyer for the Better Futures for Twin Valley Angel Tree project. Scan the QR code if you are interested in participating.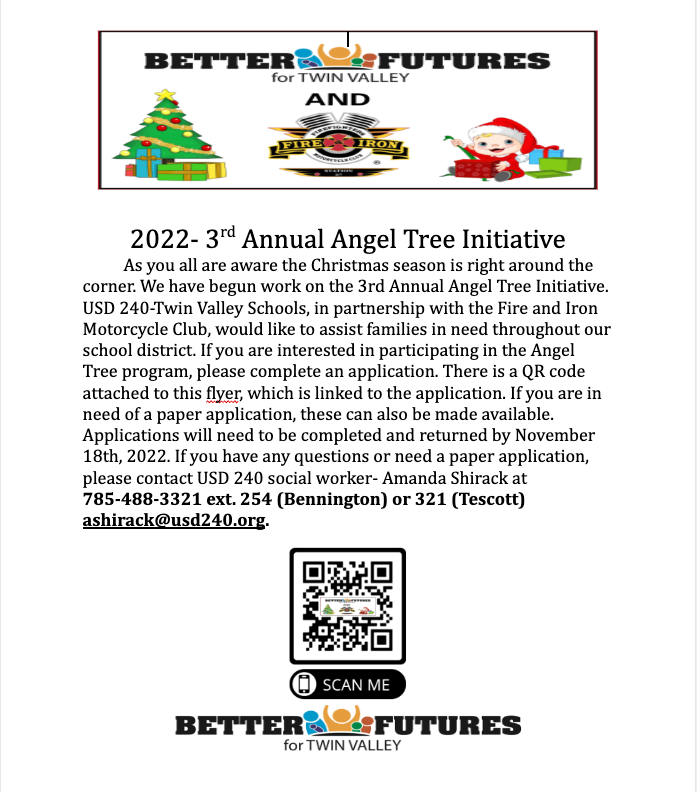 Join us for our "Snack and Chat" at 6:00 in the BGS cafeteria this evening. Mrs. Irwin, along with members of our student support services staff, will be sharing about our character education program in USD 240. Come see what a Character Strong lesson looks like, and there will be a time to ask questions.
Starting tomorrow, October 4th, the Bennington kitchen will be short-staffed for a short time and will not be able to offer the salad option until the kitchen is back to fully-staffed. Until then, students will still have the hot entree and sandwich options, and salad will still be available on the salad bar.
BGS Link Club meeting tonight, September 22nd, at 6:00 in the Bennington cafeteria.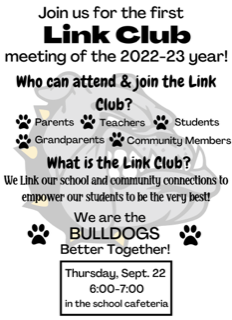 Attn Parents: We have been notified that School Messenger sent a low lunch balance alert to parents on 9-19-22. Please check your student lunch balance in Powerschool to verify the balance as the notifications were not accurate. We apologize for the error and are taking measures to correct the system issue. Thank you from Twin Valley Schools!
BGS all-school picture Tuesday, September 20th. Students and staff are encouraged to wear black and gold.


Catch up with the latest student stories, events, and news updates. It's everything Twin Valley USD 240, in your pocket. If you haven't already, download the app! Download for Android
https://bit.ly/3nV7YvM
Download for iPhone
https://apple.co/3yV9d4i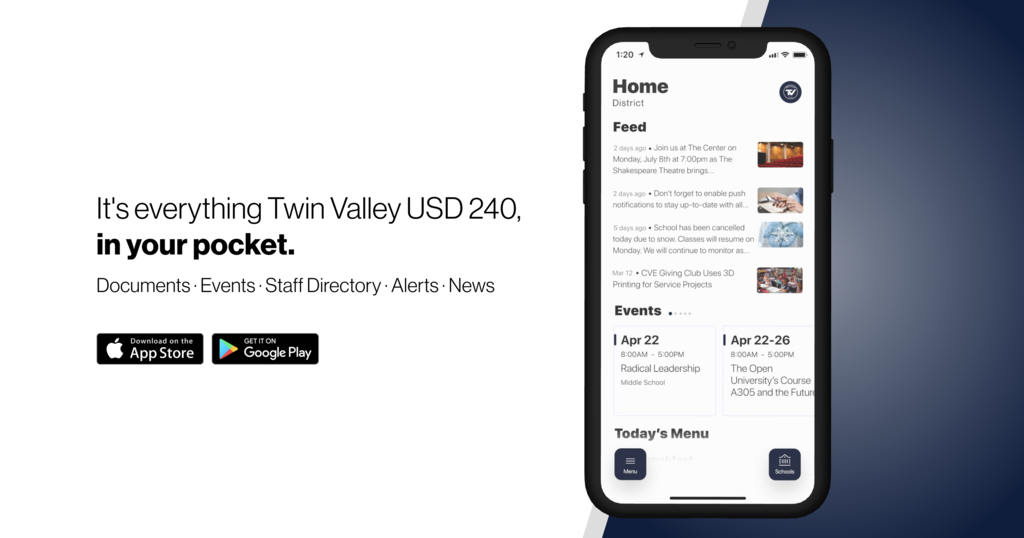 The BGS cafeteria will only offer a hot lunch option beginning Wednesday, August 17th. This is a temporary change to the menu. We will let families know when we will be back to our regular menu.
Reminder: Meet the Teacher tonight from 6-7 for BGS!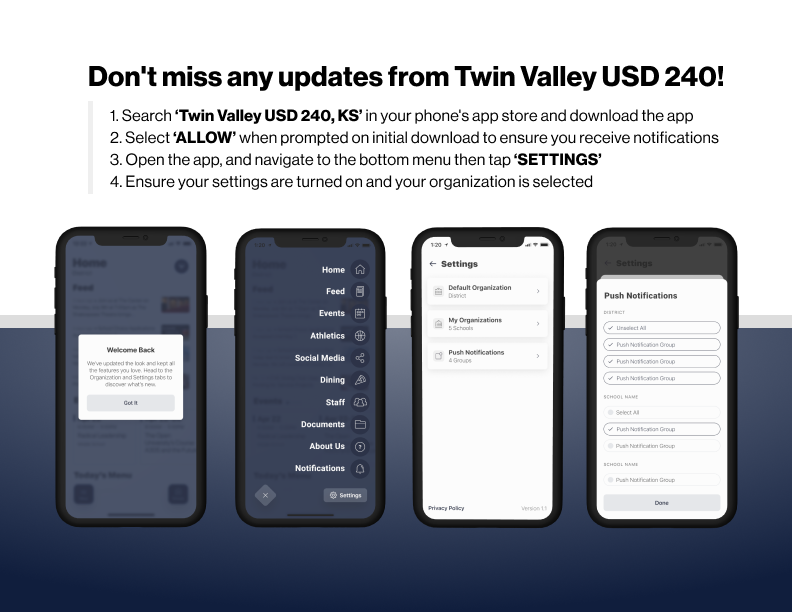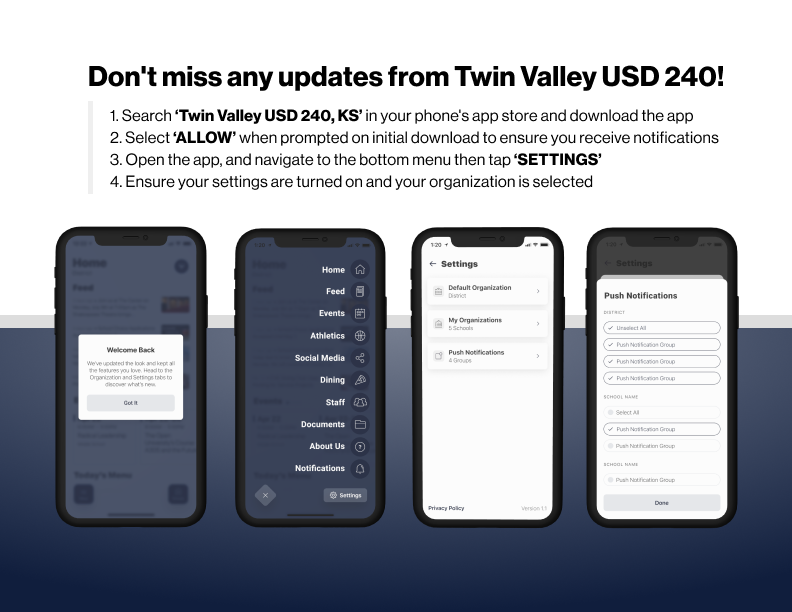 Bennington Grade School Move In August 15th from 6:00-7:00 p.m. Bring your school supplies and meet your teacher. Then join Mrs. McVay for light refreshments in the cafeteria.

Pre-K and PAT Families~ Join us for a back to school swim!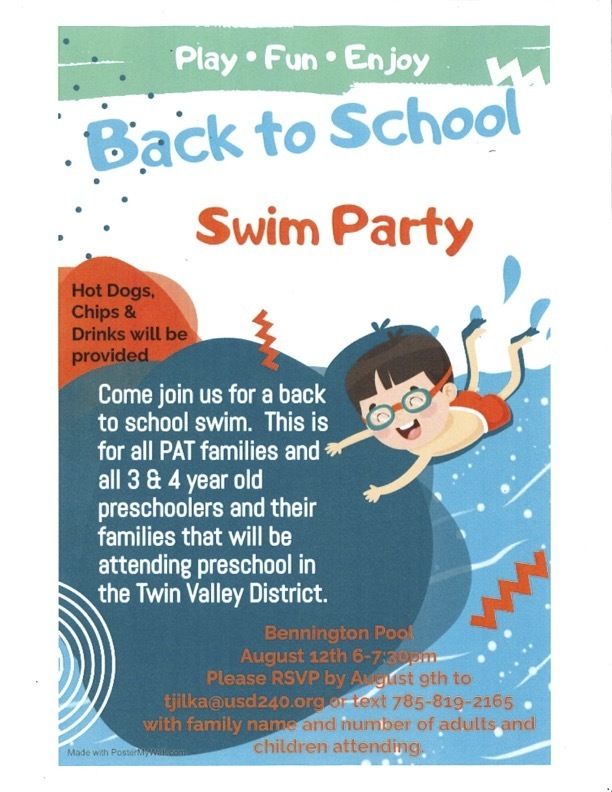 August 3 In-Person Enrollment - Bennington Open Office Hours: 8:30 - 11:30 am 12:00 - 3:30 pm 4:00 - 6:00 pm